From the University Librarian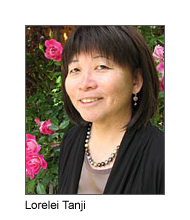 Libraries Support Student Success

As I walk through our library facilities each day and see students studying on their own or working in groups, I am reminded of one of the Libraries' goals - to proactively assist UCI's students in fulfilling their education, scholarship, and research goals.

The UCI Libraries are centers of discovery and learning for our students and scholars to study, reflect, and develop skills for lifelong learning. In this issue we highlight a number of new and ongoing library initiatives that benefit our students.

Our successful partnership with the campus Writing Center promotes information literacy skills and writing excellence in our undergraduate students. Read more about this collaboration here.
In addition to helping all UCI students meet their learning objectives, the Libraries is one of the largest employers of students on campus. Jobs at the UCI Libraries are popular because student employees become knowledgeable about library services and resources that help them in achieving their school and career goals. As an experiment, we have started a pilot program--called the Library STARs program--that helps student employees gain a broader set of life and work skills as individuals and future leaders. Read more here.
We also influence the lives of K-9 students in our local community. In January we hosted a group of students from Garden Grove High School for a visit to our Southeast Asian Archive. Learn about their visit here.

I know that one of the major reasons many of our friends and donors support and value the Libraries is due to the important role we play in the lives of our students. There are many ways you can help.
The Libraries annual fund campaign supports student learning and research by providing current funding to enhance our collections, services and facilities to ensure they are the most advanced resources for today's population of students. Read more about this year's campaign here.

Thank you for your interest in and support of the UCI Libraries and for partnering with us to enhance the educational experience of students now and into the future.

Warm Regards,

Lorelei Tanji
University Librarian
ltanji@uci.edu