Honor with Books
A Digital Bookplate Program
Celebrate.. a birthday, anniversary, or special event
Commemorate.. a graduation, wedding, or birth
Remember.. a beloved relative or friend
Thank.. a parent, teacher, colleague, or mentor
Support.. UCI Libraries
Honor with Books is an excellent way to commemorate an occasion, celebrate a milestone, or honor a great achievement while supporting the mission of the UCI Libraries.
Gifts to Honor with Books are directed to a special library fund that provides critical support for the acquisition of new print and electronic books, helping to advance UCI's excellence in teaching and research. Your donation helps the UCI Libraries build collections that foster a community of readers, and supports its role as a vital information resource for the campus and community.
For each gift of $125 (or more) made to Honor with Books, the Libraries will add a commemorative digital bookplate and recognition note to the catalog record of a book in the broad subject area of the donor's choosing. The bookplate will bear the name of the person in whose honor the gift is being made. Additionally, a copy of the bookplate along with the title and call number of the book will be sent to the donor and honoree. For generations to come, each time the book's electronic record is viewed, your honoree will be recognized and your gift will be appreciated.
Your gift to Honor with Books is a statement of your dedication to the value of learning and knowledge. It pays tribute to special people in your life who appreciate the power of books, and the joy of learning.
To view the many books plated by the Honor with Books Program please click here
Honor with Books sample bookplates: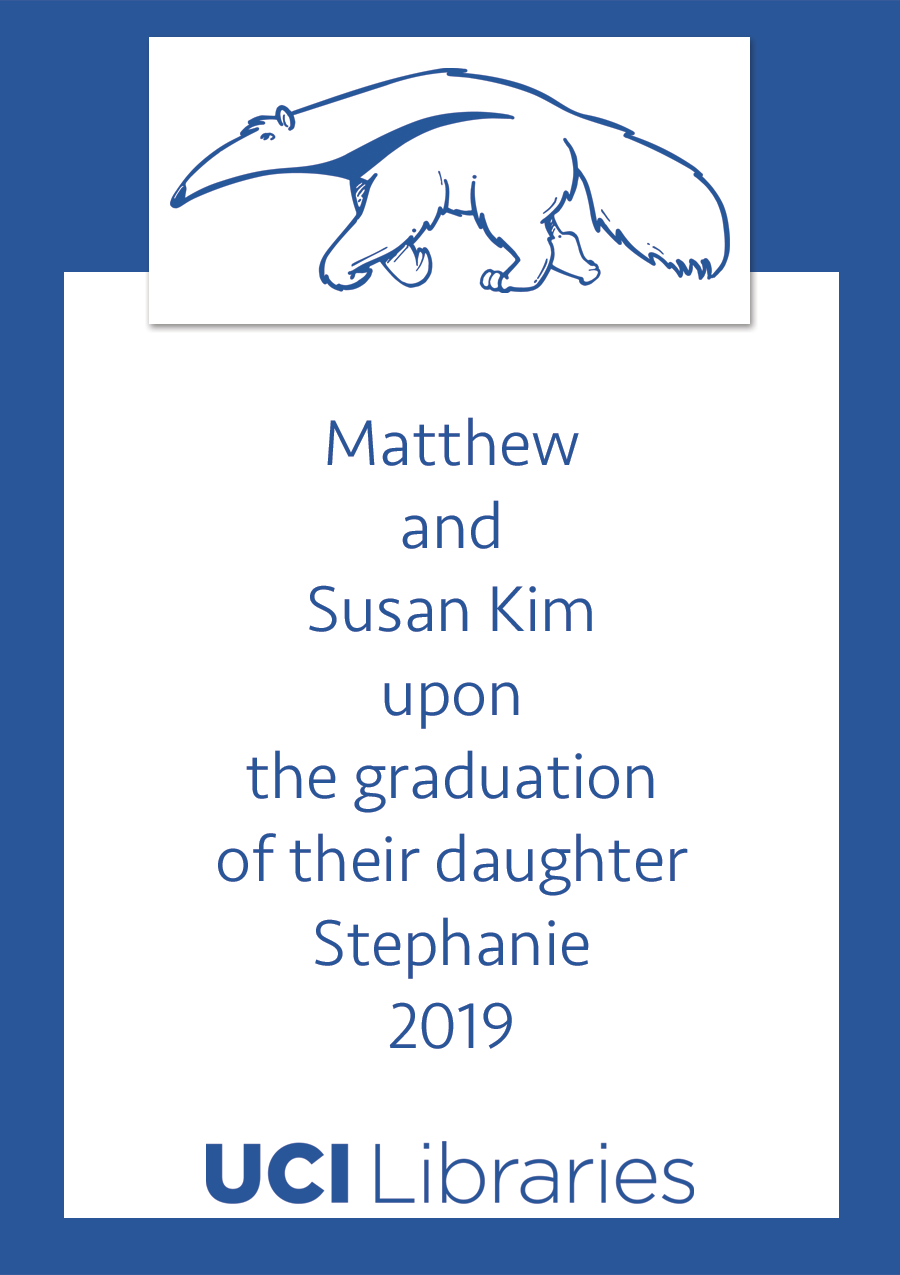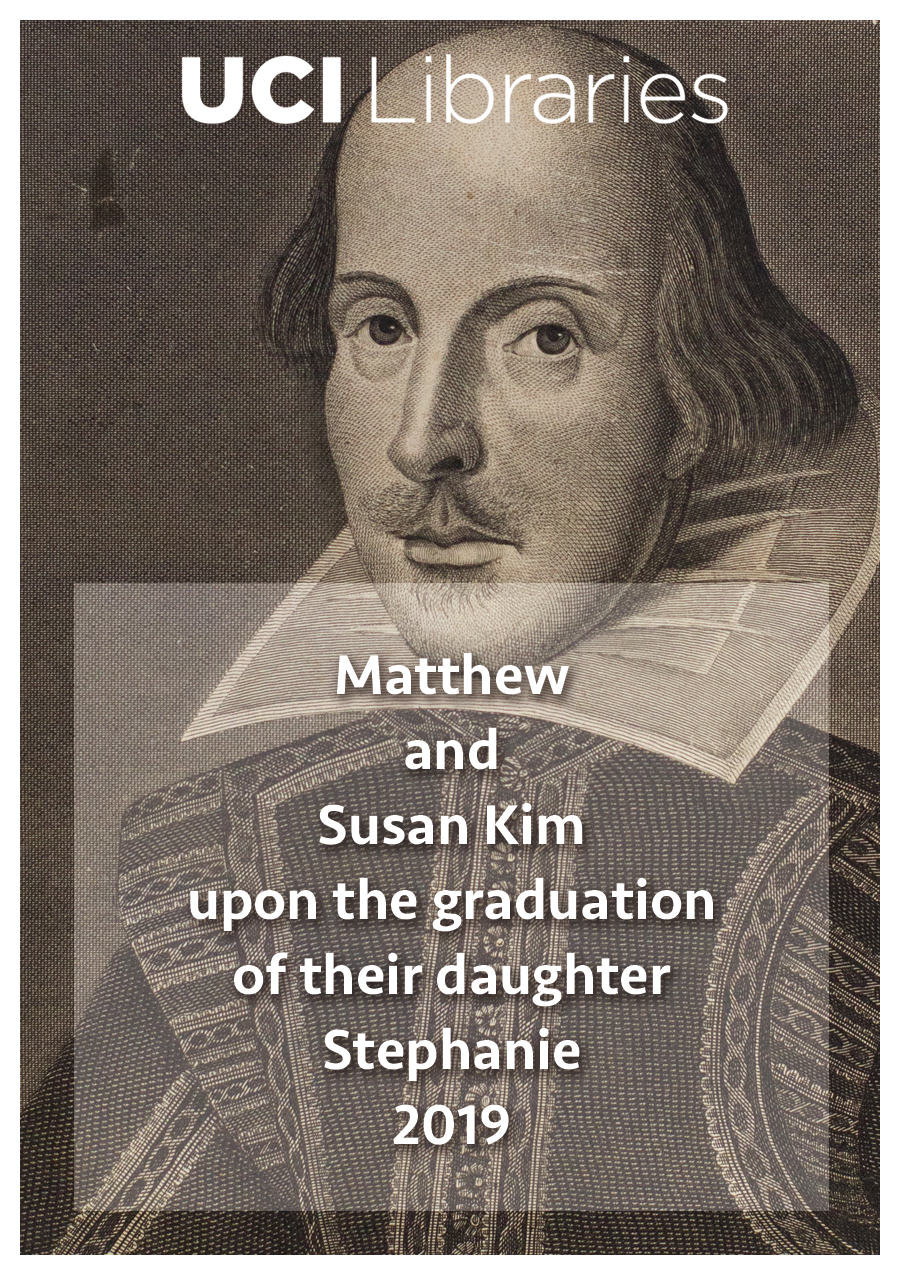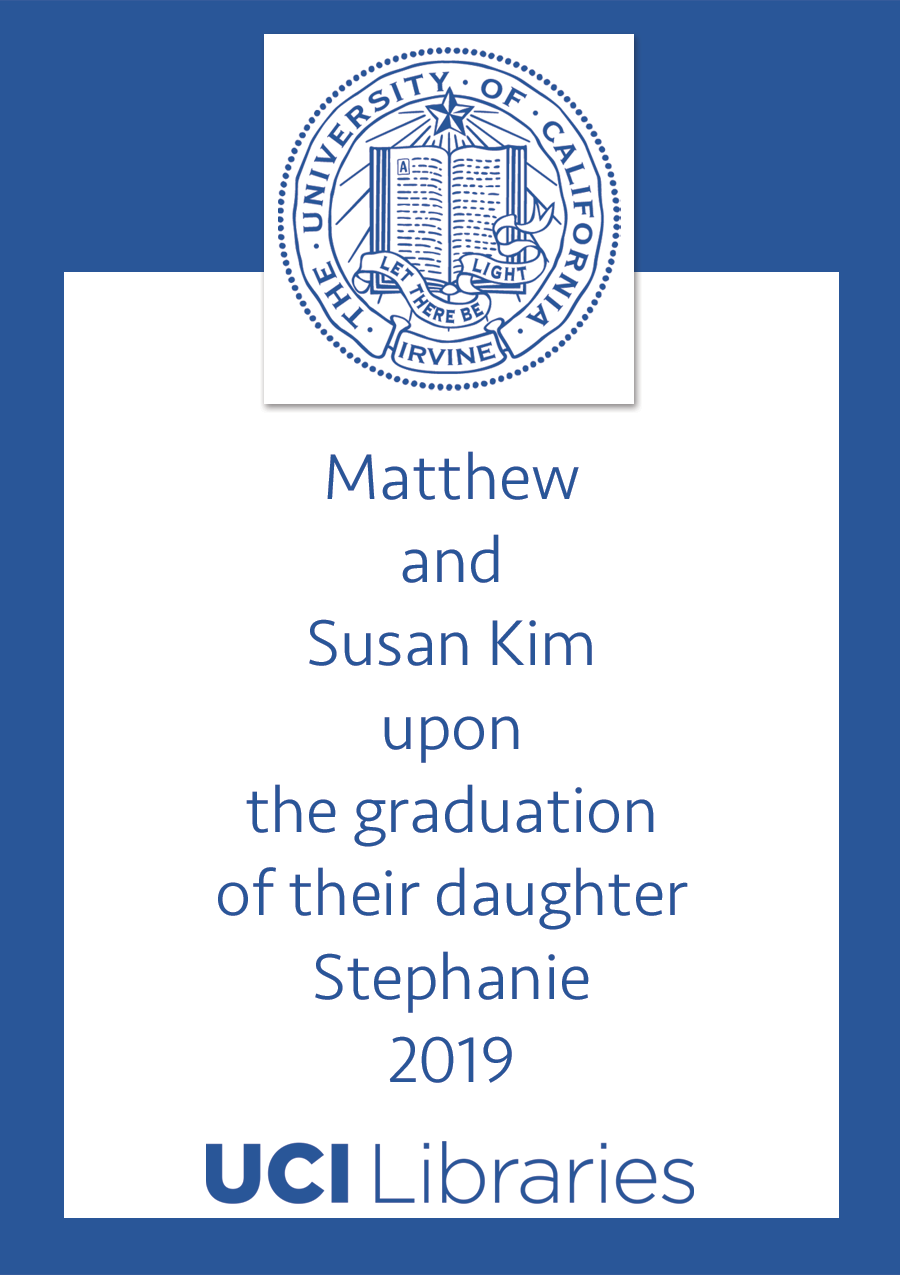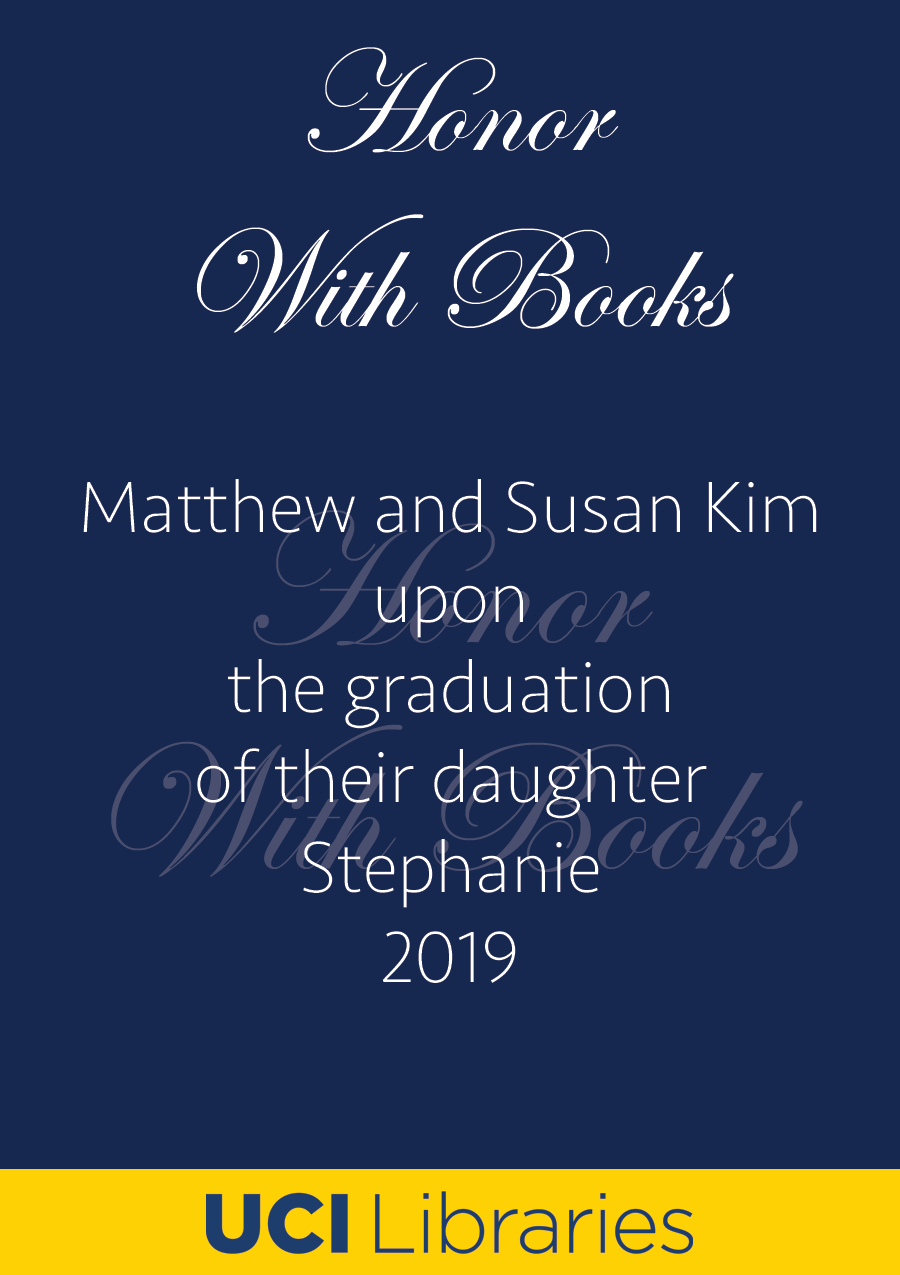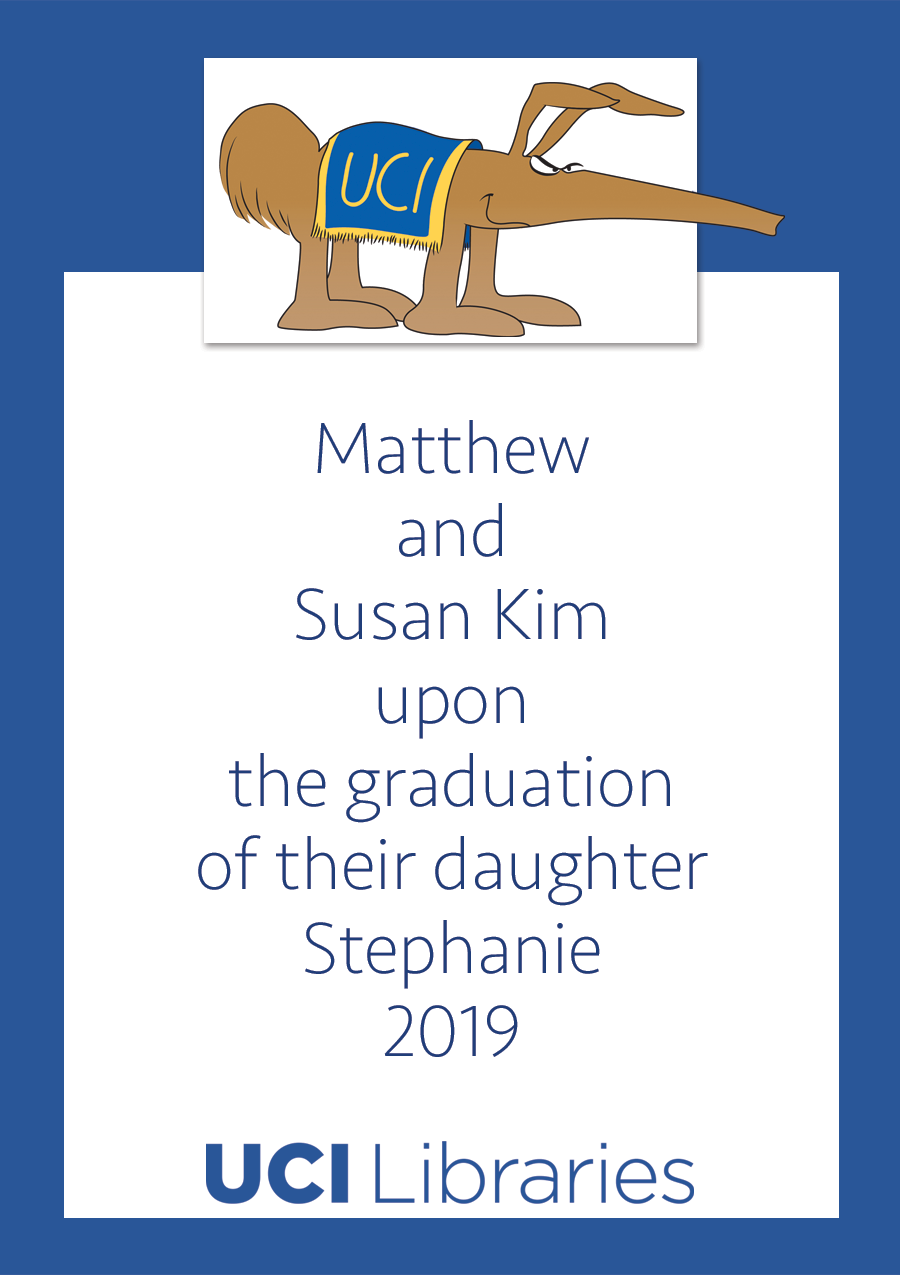 Honor with Books Giving Opportunities:
$125 Plates one book in the subject area of your choosing.
$600 Plates five books in the subject area of your choosing.
To make a gift to Honor with Books, choose one of the options below:
For more information about Honor with Books, please contact UCI Libraries Development.